Upon his or her arrival in the middle of the year, our newest addition will likely be residing in our room for a while and then will probably take over the kid's playroom. But despite, not having a nursery to decorate right now, I still find myself planning projects and co-ordinating colours for Youngling #3.
I haven't made too many purchases yet, and don't really need to given that this is our third child – but I did receive a 'Touch the sky' print from Sweet William the other day which I will put away with my other new baby things. I have a few hand knitted items from family members already and a few projects in the works (mainly just at planning stages). I find this planning and collecting process rather therapeutic, a kind of ritual that I do while pregnant while I dream about the little life growing inside of me and eagerly await their arrival.
This ritual has been somewhat different this time around though as it's the first time we haven't found the baby's gender. Because of this, the planning, making, decorating business has taken on new challenges this time for me and I've found that I've had to be a bit more creative.
Here's a few things that have caught my eye while browsing Pinterest, other's blogs and the world wide web in general.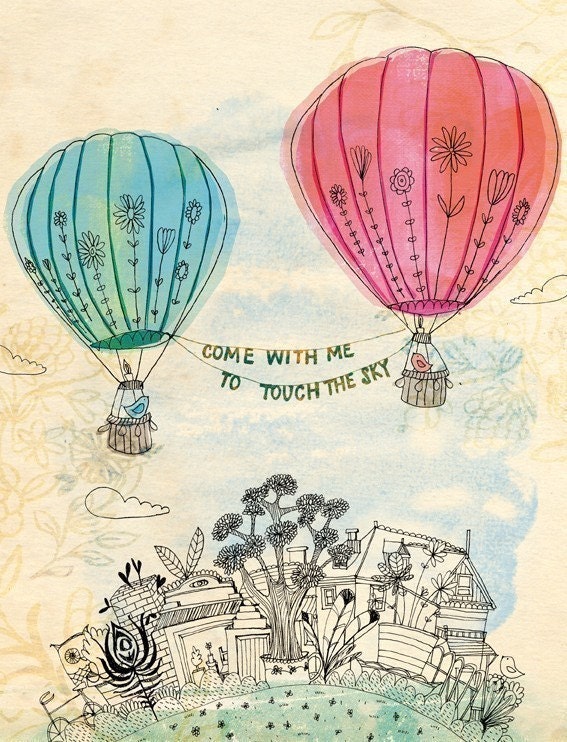 DECORATE :
TO MAKE: Hot air balloon mobile tutorial from CINO / TO BUY: 'Touch the sky' print from Sweet William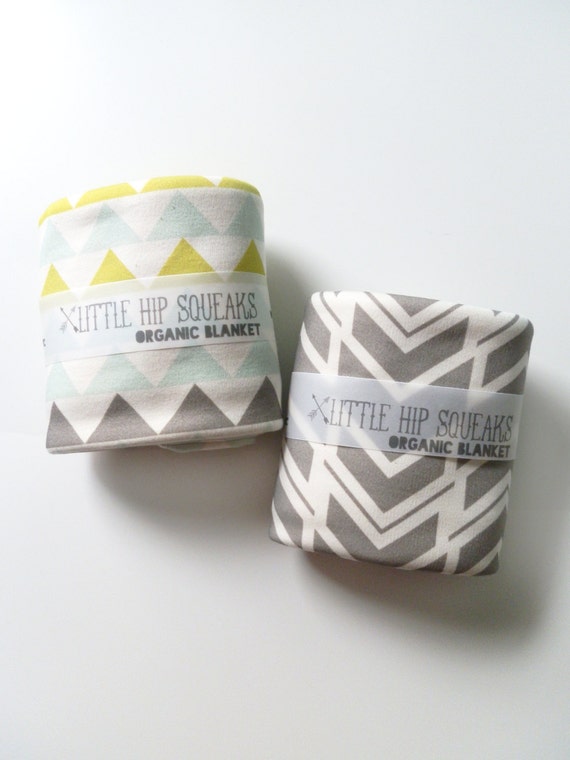 SNUGGLE :
TO MAKE: Single crochet colour block blanket / TO BUY: Organic baby blankets from 'Little Hip Squeaks'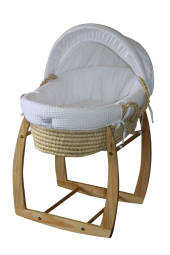 SLEEP:
TO MAKE: DIY custom crib bumper / TO BUY: White waffle delight moses basket with rocker stand from Babytrenz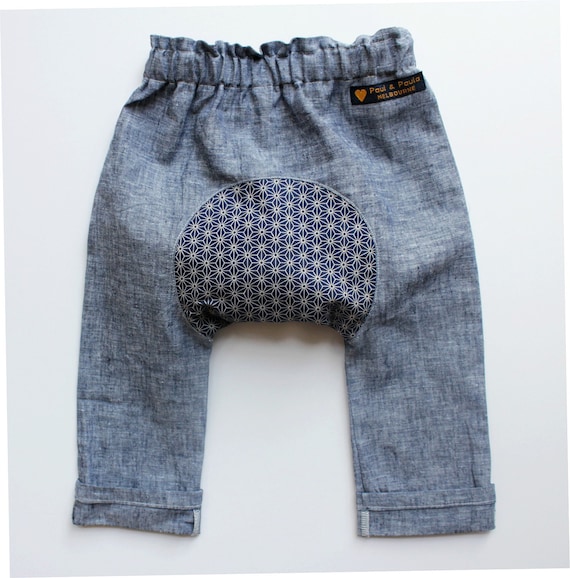 WEAR:
TO MAKE: Foxy & Wolfie pattern by Katy Tricot / TO BUY: Linen pants by Paul and Paula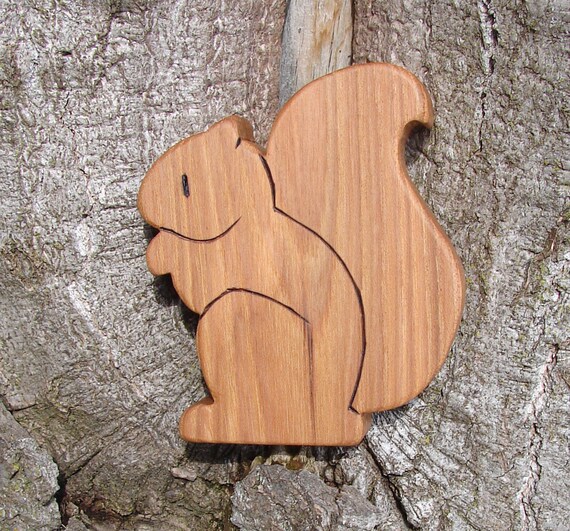 PLAY:

TO MAKE: Simple wooden baby gym tutorial / TO BUY: Wooden teething squirrel from Etsy
CHANGE:
TO MAKE: Felt raincloud from this pin via here / TO BUY: OiOi mustard faux buffalo nappy bag from Belly Beyond
Also, once baby arrives I would love to do this cute idea from Bleubird Vintage.
As you can see I'm kind of going with a colour scheme of mainly yellow, grey, teal and white (and I think I'll add in other colours when the baby's gender is revealed upon it's arrival, eg maybe something like this if it's a girl.) These colours are those that I picked for the hexagon quilt I've been making. You'd forgotten about that quilt you say – yeah, well it would probably appear that I did too … but no after starting with a hiss and a roar, I got caught up with moving, Christmas, holidays and a whole lot of Wiksten tanks! But I'm just starting to get back into it now.
Anyway , here's my progress (compare with that earlier post, if you like) :
Excuse the wrinkles – I packed it when we went camping, but never got onto it.
Do you have any unisex baby ideas and inspirations? I'd love to hear from you!
See here for my inspiration for Isabelle's Winter wardrobe.
Jen x
Feel free to follow me on Pinterest if ya wanna!